The first in The Blight Harbor Series,
THE CLACKITY is out now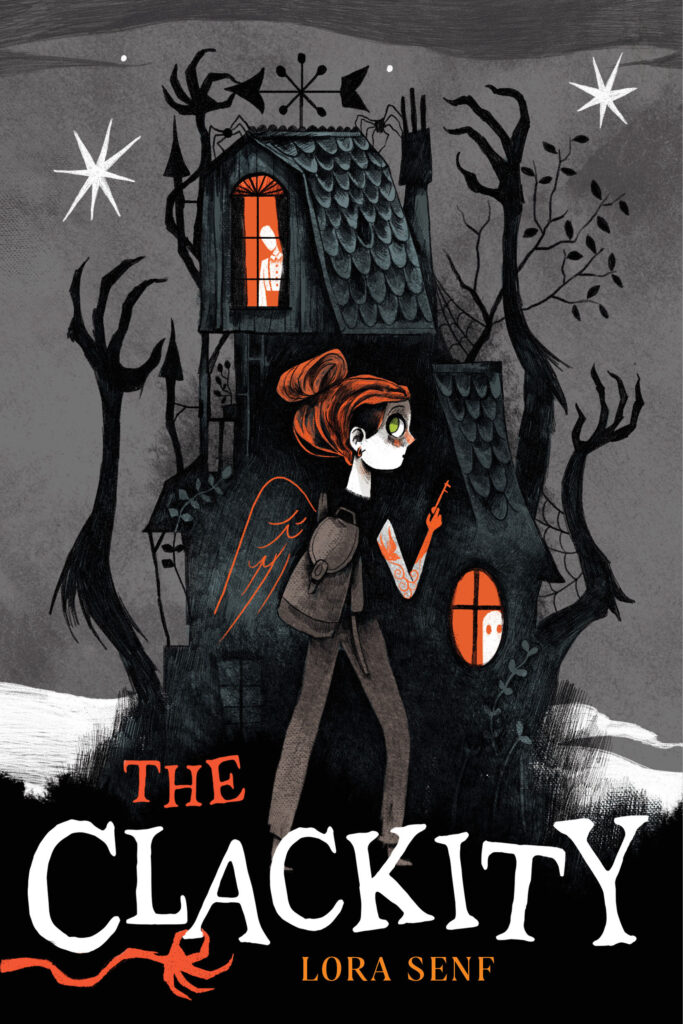 🕷🕸🕷🕸🕷
The next book in The Blight Harbor Series,
THE NIGHTHOUSE KEEPER coming 10/17/23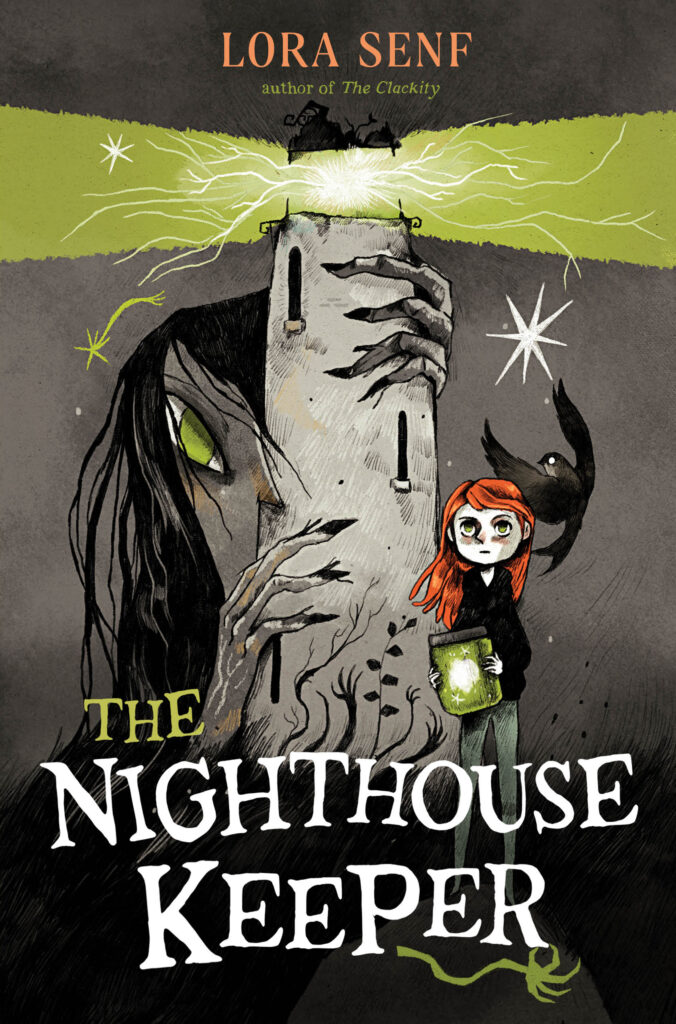 Order: bit.ly/TheClackity and bit.ly/TheNighthouseKeeper
Goodreads bit.ly/ClackityGR
Proud to partner with my local indies, Wishing Tree Books and Auntie's Bookstore, for signed copies! **specify you want a signed copy when ordering**
🕷🕸🕷🕸🕷
Praise for The Clackity
"Delightfully eerie, The Clackity is full of chills aplenty and so much heart. I fell in love with Blight Harbor and Evie, even as they gave me goosebumps!"
—Erin A. Craig, New York Times bestselling author of House of Salt and Sorrows
🕸🕷🕸
"Senf has crafted what is sure to become a modern classic with Evie's empowering and triumphant adventure."
—Ally Malinenko, author of Ghost Girl
🕸🕷🕸
"A wonderfully surreal and sinister journey, perfect for fans of Neil Gaiman's Coraline."
—Kurt Kirchmeier, author of The Absence of Sparrows
🕸🕷🕸
"If Neil Gaiman, John Bellairs, and Eva Ibbotson had collaborated on a creepy tome for kids, it would have read exactly like The Clackity. Senf's writing is loaded with ideas of grief, love, wisdom, and magic, as well as heaps of heebie-jeebies."
—Dan Poblocki, author of the Shadow House series
🕸🕷🕸
"A charming and delightfully spooky tale with just the right balance of chills, mystery, and heart. This one's a gem."
—Gregory Funaro, New York Times bestselling author of Watch Hollow
🕷🕸🕷🕸🕷
I write for kids who like their books a little dark and a little scary – and for the adults they grew up to be.
But dark and scary is no fun without some light and hope as well, so you'll find them both in my stories.
Thanks for visiting – and if you have a question (or a spooky, keep-me-up-all-night book recommendation) please drop me a message.
– Lora