THE NIGHTHOUSE KEEPER IS GOING ON TOUR!
(which means I am, too…)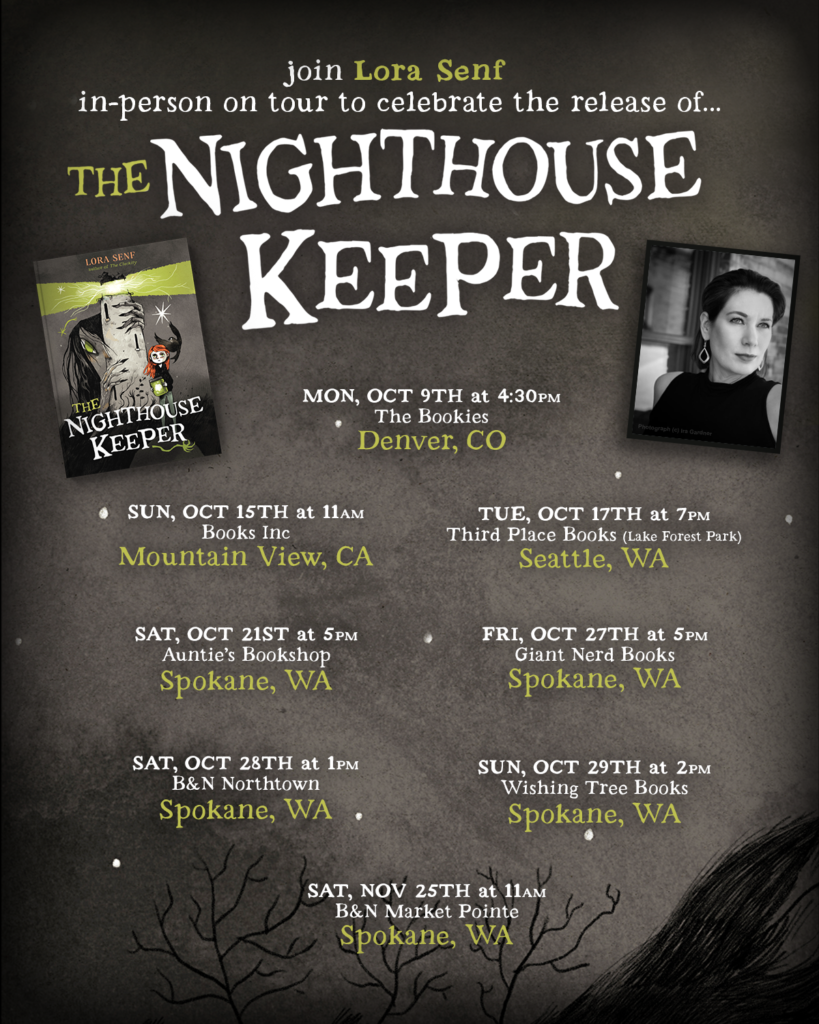 PAST EVENTS:
Meeker Street Nerd Party – meet and greet and signing. This is a one-day event. The participating bookstore, Page Turner Books, is actually using Clackity as its January 2023 Horror Book Club title! Book sales will be through Page Turner Books.
– Kent, WA
– Feb 25 (3:00 – 7:00 pm)
Rocky Mountain Kid Lit Festival – Endnote Speaker and signing. Book sales through This House of Books.
– Billings, MT
– May 5-6
– Spokane, WA
– June 10-11
– Pittsburgh, PA
– June 15-18